PRICING FOR CUSTOM PRINTING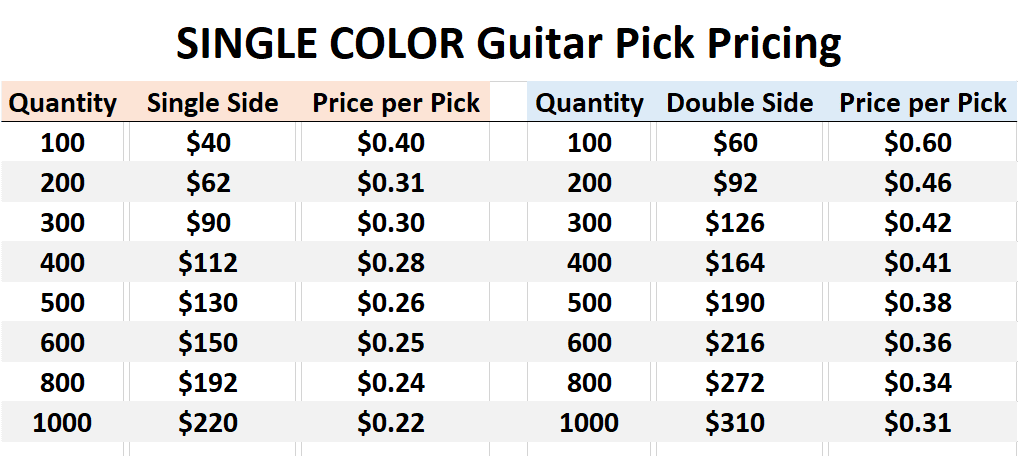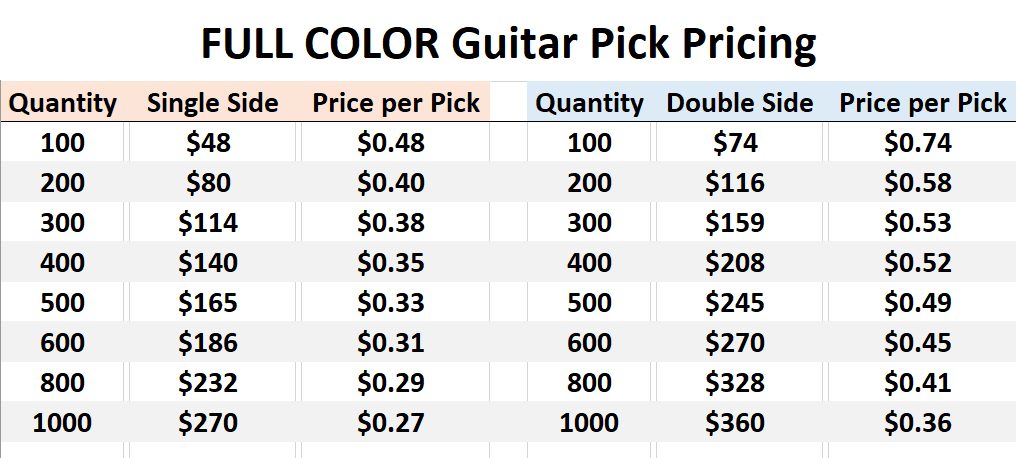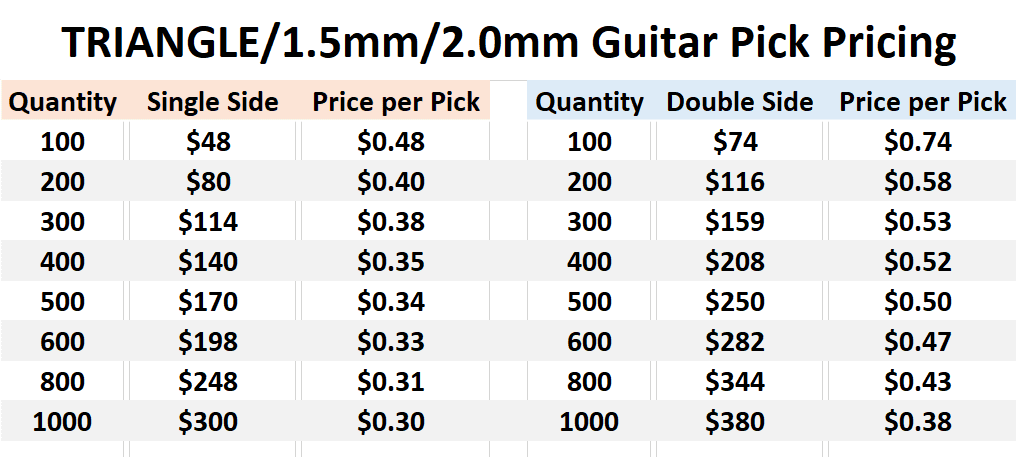 NOTE: These prices do NOT include shipping.
Multibag discounts only apply if artwork, ink color and pick shape remain the same
However, you can change pick gauge and pick color by the bag and still receive a multibag discount. All 100 picks in each bag must be the same pick color, ink color, pick gauge, material, and shape (we do not split bags 50/50).
THERE ARE NO ARTWORK OR SETUP FEES!!
*However, we will charge an artwork fee if artwork changes are excessive!
Our minimum order is 100 guitar picks (1 bag)
*unless requesting our 20 pick tin special or our 25 pack!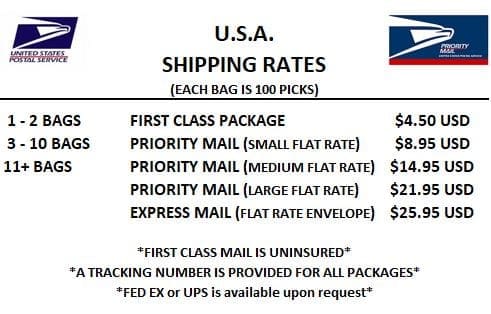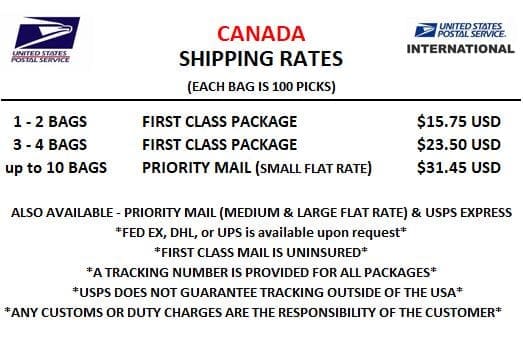 We ship most of our packages via USPS Mail unless another shipping method is requested. Tracking is provided for ALL packages.
*For International shipping, we provide a customs declaration tracking number. Please contact us for pricing if you would like to ship via USPS Express International Mail, DHL, Fed Ex, or UPS.
*We are not responsible for any customs or duty charges that may be imposed by any country. These fees are the responsibility of the customer.
*International shipping can take several days or weeks to get thru customs, depending on the country and local postal service. Please allow extra time for delivery outside of the US.
*For additional bag amounts not listed above, please contact us for a shipping quote.