ABOUT HOT PICKS GUITAR PICKS
Welcome to Hot Picks Guitar Picks! You'll find all the same products and information you found before with a new overhaul on the look and simplicity of the site to make things quicker and easier for you to find what you are looking for!
If you are a music store or general wholesale buyer, please contact us for special pricing.
We offer custom printing on standard picks as well as our patented skull and monster shaped picks!
Our picks sold in bulk must be purchased in minimum quantities of 12 picks per pack (picks come in a small zip lock bag as shown) We do not sell single picks or different assorted bags. All 12 picks will be the same.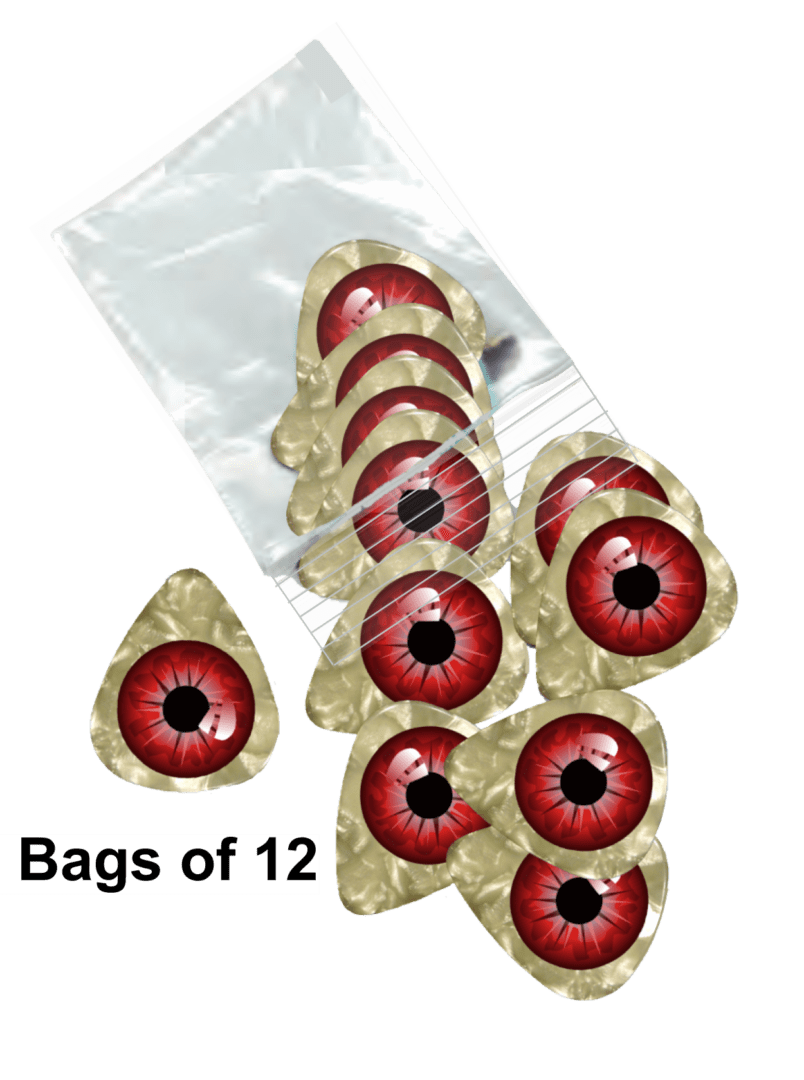 Rotary 6-Pack Clamshell Displays
Each rotary clamshell display holds 24 rotary 6-pack clamshells. Rotary clamshell displays are available free with purchase of a full display of rotary clamshells. You can mix and match 6-packs of clamshells.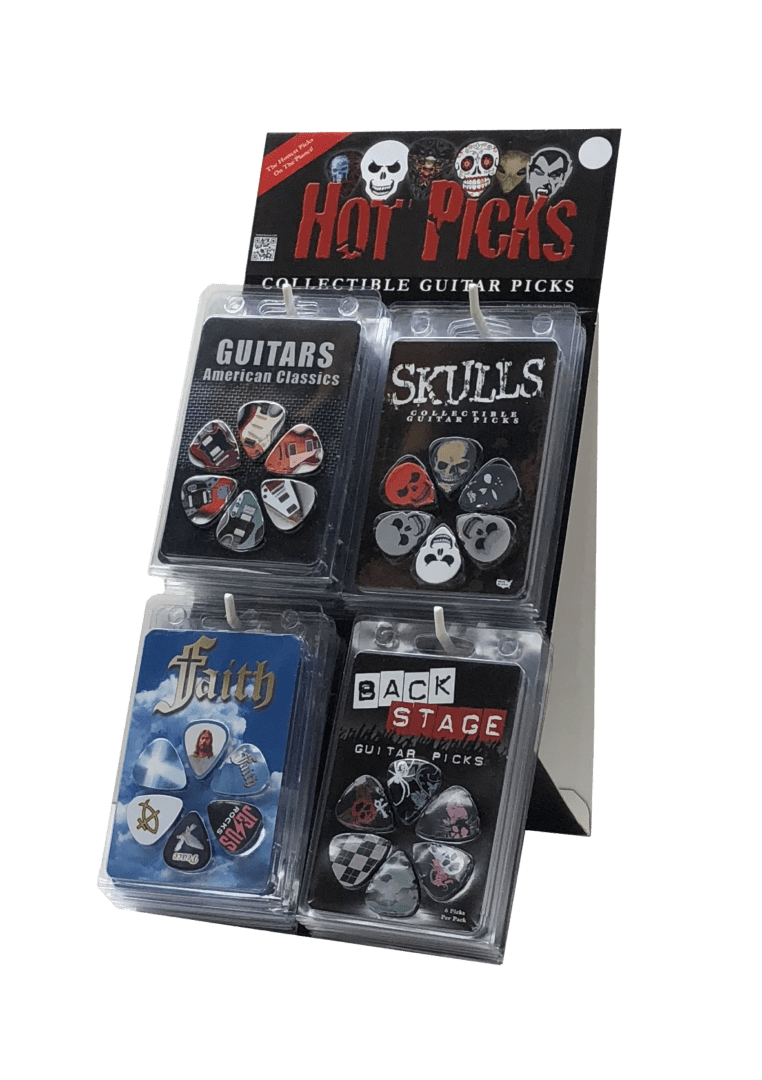 6-Slot Plastic Box Displays
We now have one single size box to hold individual picks. These display boxes have 6 available compartments. Each compartment holds 1 quarter gross (36) picks. 6 slot tray is free with full tray purchase of 216 picks!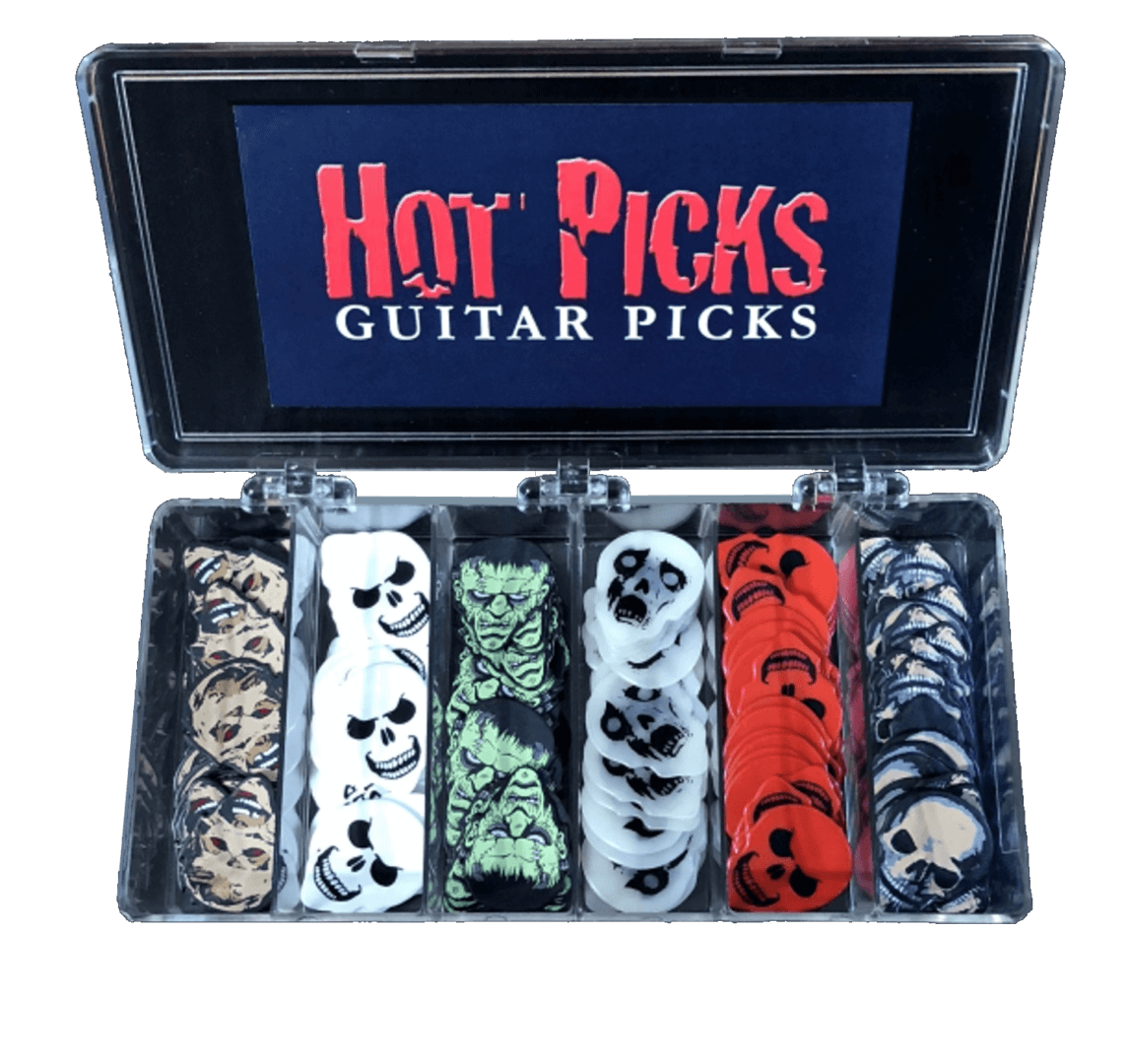 Bowl holds a large assortments of picks! Typically comes with a 500 count random assortment.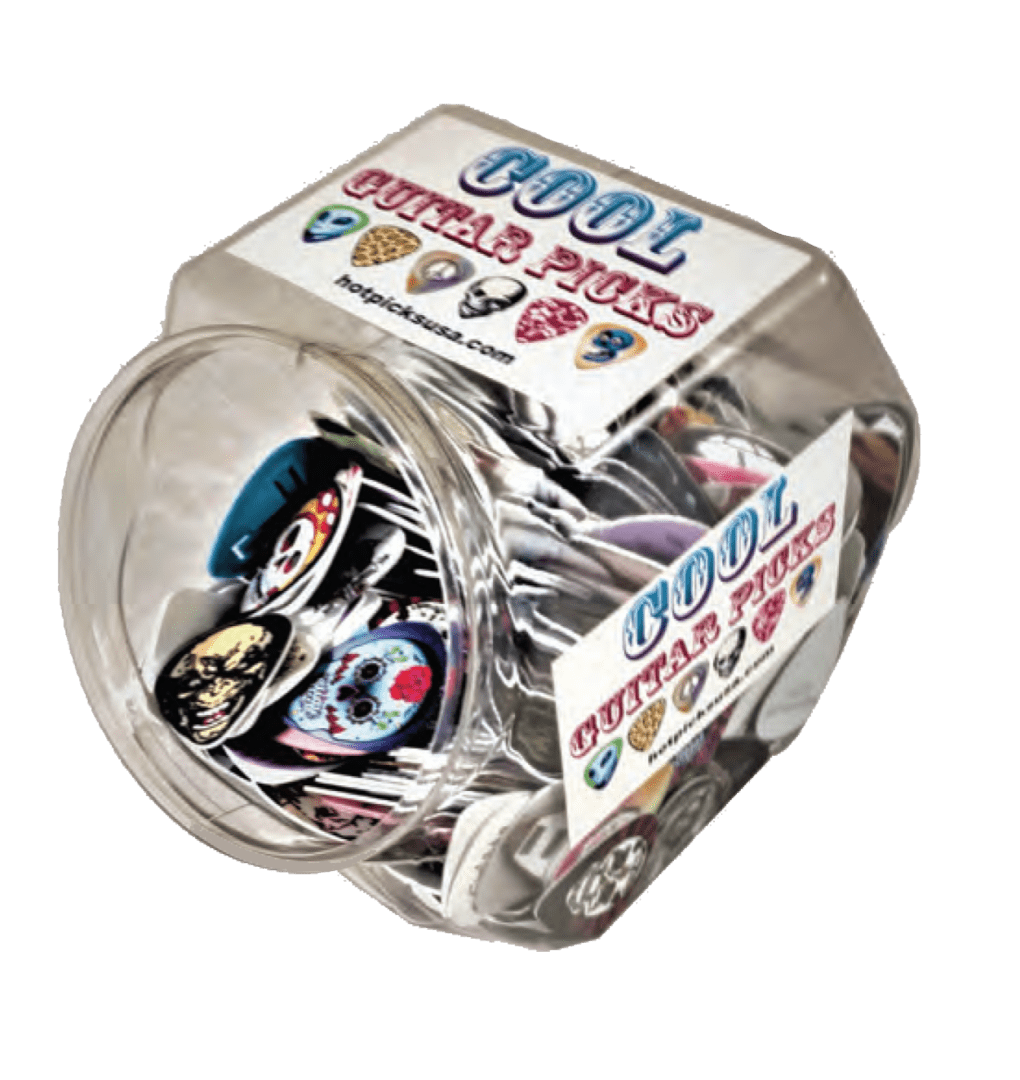 If you are a store or wholesaler please send inquiry